Looking back on Fan Fair in 2017
Whew! Spawning from the mixture of frustration and an idea late in 2016, at the beginning of this year we embarked on the creation of Fan Fair. The staggering imbalance of the wealth distribution within the creative industry caught our attention in a big way. We wanted to build something that would level the playing field between musicians and record labels, actors and agencies, photographers and..., well you get the point. So, we decided we would build a mobile application to power the revolution!
Things started off pretty rocky for us. From a management and enthusiasm standpoint, we were rolling full steam ahead. We had great partners and easy-flowing collaboration. However, not a single one of us knew how to code. Take it from me, when you're building a mobile application, coders are important. Our early attempts to build a development team were painful and time consuming. We wanted to find people that were not only great at what they do, but also understood our vision and what we stand for. After 4 months of interviewing and interchanging members, we managed to find a group of people that could produce a version one of the application!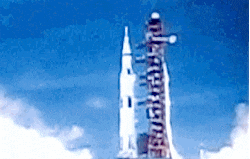 We launched the application to the public in late October and began to try to educate people on our existence. We also added some new and incredibly impactful people to our marketing and operations team. All things considered, we have had a blast this year. Despite the struggles, we have been able to drive some passion and community around helping creatives to THINK BIGGER.
Onto 2018...
We are looking to keep the momentum rolling into 2018 and lots of awesome things are on the horizon for Fan Fair. Starting January, we are launching an awesome program for brand ambassadors, including a contest to win a trip to the beautiful Cabo San Lucas this summer. We are also currently head deep in our Android version and sets to release very soon. Our mobile recording studio is also currently in the works, and much, much more!
Keep your eye on us. You don't want to miss anything!